Peter Fitzpatrick
is an Irish singer-songwriter raised on a diet of classic pop music.

His conversational style is in the fine tradition of the singer songwriters he admires: George Harrison, Elvis Costello and Ron Sexsmith.

The live show mixes traditional acoustic pop with electro pop and brings the audience through a series of stories and characters.

It is easy to see the influence of Costello in Peter's willingness to tackle some of life's "darker" issues, of Harrison in the dry humour of Peter's lyrics and of Sexsmith in the way in which Peter examines the human condition.

Peter's new album "
Other People's Hats
" is now available. It features his song "
This Hometown
" which was a finalist in the
Christie Hennessy Song Contest
sponsored by the Irish Music Rights Organization IMRO and his recent single "Saving Souls" which achieved regional and national airplay.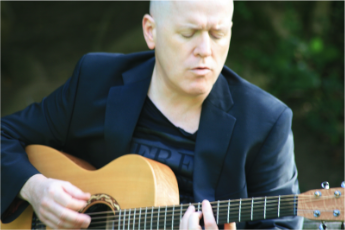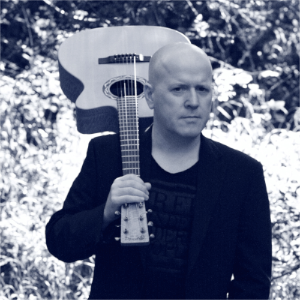 What about the songs ?

Audience favourite "
Dirty Little Secret
" is the voice of the victim who promises retribution on the abuser: "...I'll be the face at your window, I'll be the noise in the dark, I'll make you jump at shadows".

"
Memo To You
" rings out with 12-string joy and wonders aloud whether communication has truly benefitted from technology.

"
From The Other Side Of The World
" remembers a friend who would call in the wee small hours forgetting about the time zones that separate us.

"
Be Alright
" accepts the bad news but insists the glass is half-full. Good news does not sell. If you're tired of bad news stop playing their game. it's going to be alright.

"
Trigger Happy
" observes that the human race is the only species capable of destroying itself. We have a breathtaking ability to take a good idea and use it to kill.